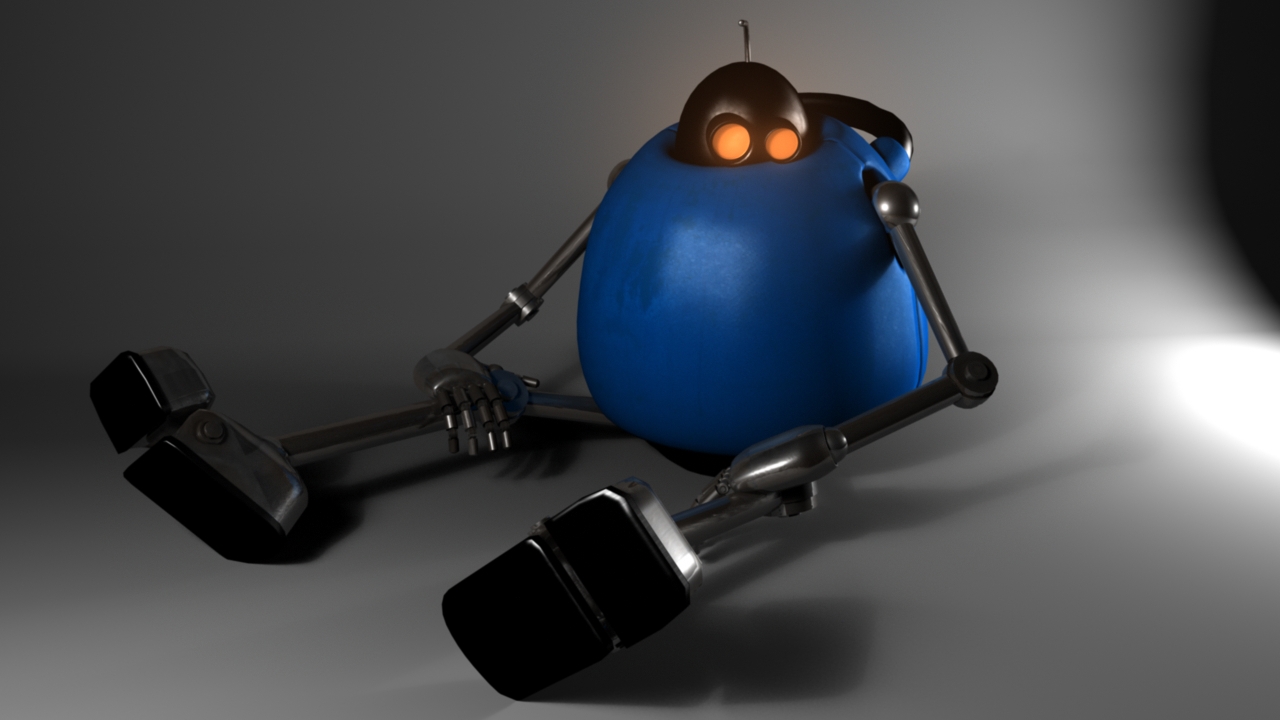 3D Student Works
This is a robot I designed, modelled, and textured using Autodesk Maya. I also created a rough animation "Insieme nel mondo [Together in the World]" for a university class(2010) in which the robot finds himself alone, only to find his "community" via a curiously aggravating spotlight.
In this post I also show some of the modelling and concept art I created for another student short-firm "Par 2" (2008).
Two years before this animation I was also modeller, texture artist, and concept/ Matte artist for "Par 2".
The following are some Par 2's concept art.